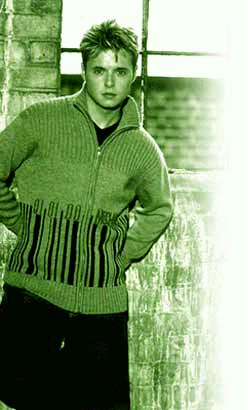 Full name: Lee Anthony Brennan

D.O.B: 27th September 1973

Family: Mum, Dad, 2 Sisters and 2 Brothers

Home Town: Carlisle

Eyes: Blue

Hair: Brown or dyed blonde!

Distinguishing features: Scar on jawline

Likes: His new car!

Dislikes: Smoking, Brown Sugar, Goldfish

Supports: Carlisle United FC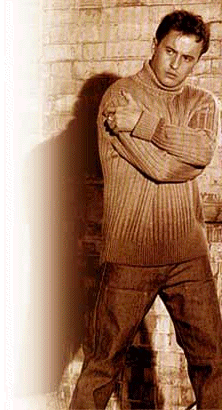 Full name:
James Michael Constable
D.O.B: 21st September 1971
Family: Mum, Dad, 1 Sister
Home Town: Liverpool
Eyes: Brown
Hair: Brown
Distinguishing features: None
Likes: Tea and his car!
Dislikes: Smoking
Supports: Liverpool FC
Full name: Simon James Dawbarn

D.O.B: 5th August 1974

Family: Mum, Dad, 2 brothers

Home Town: Warrington

Eyes: Blue

Hair: Dark Brown

Distinguishing features: None

Likes: Fishing, eggs, chips and baked beans!

Dislikes: Smoking and having to get up early in the morning!

Supports: Manchester United FC






© Leah Warriner 1999